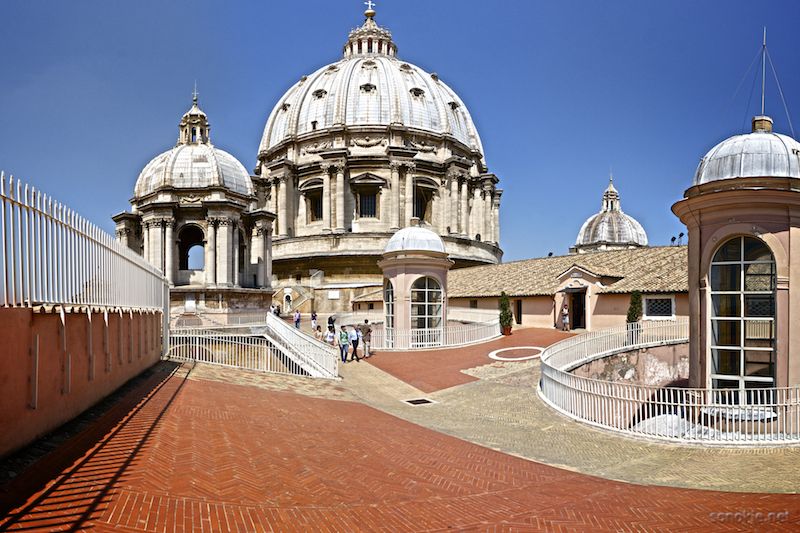 on the roof of st peters
I liked the roof of St. Peter's Basilica because it was a relief to get back outside after climbing in the narrow, hot passageways and stairs to the top of the cupola. It's also a strange landscape with the little towers of windows poking through the roof.
This picture is actually a set of images merged as a panorama because I don't have a lens wide enough to get everything into the shot.