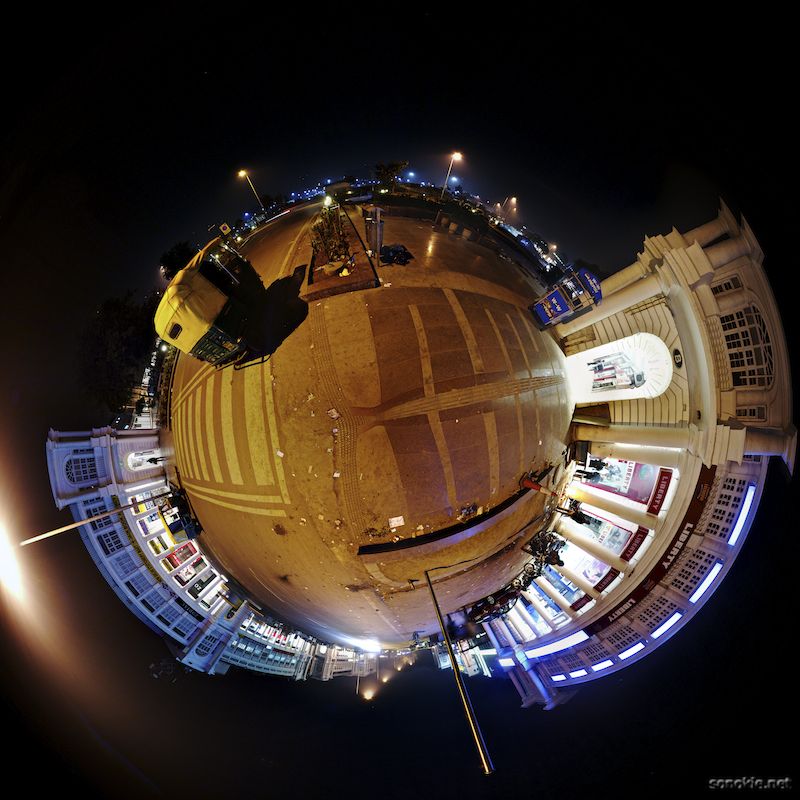 connaught place at night
Connaught Place is my favourite part of New Delhi. I like the architecture of the buildings and the fact they're laid out in a circle surrounding a central park area. It's also a bit confusing because of the layout and the western fashion stores all blend together. There are two distinctly different restaurants with the same name. The previous time we were in India we'd eaten at one of them and felt ill after, so now I avoid both of them.
Near the end of the trip, we stayed at a hotel nearby, perhaps it was the same night we watched a movie (No One Killed Jessica), and I wanted to make some more panorama photos before we left India, so I took a couple in this area and one at the Hanuman Mandir. The first time we were in India, we'd visited the temple (during the day) so we could buy religious stickers, so I knew it was in the area.