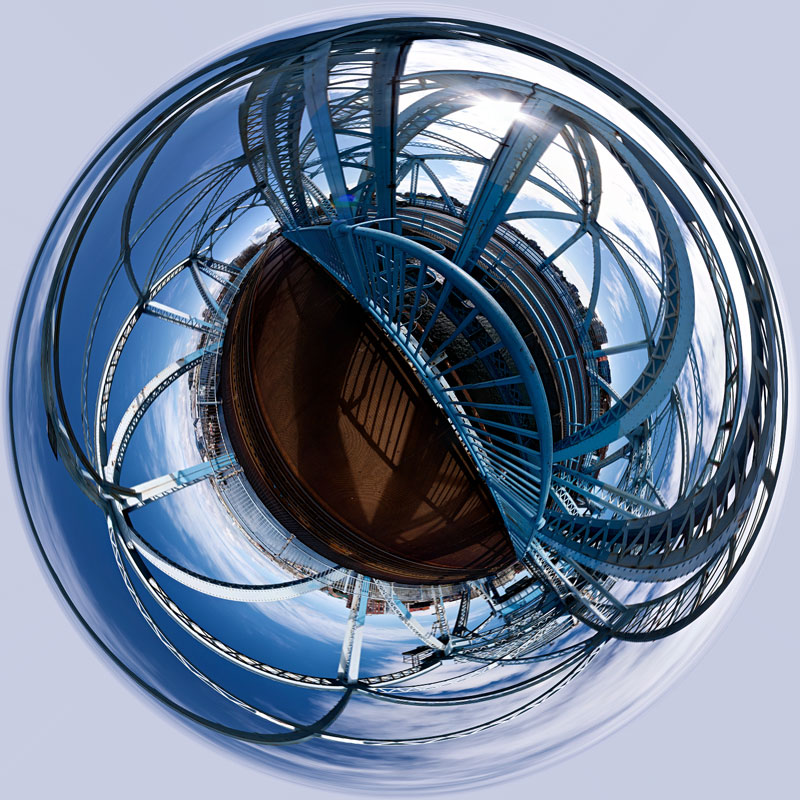 blue bridge panorama
Drag the mouse on the image below to look around the panorama. The shift and control keys zoom in and out. Enjoy!
The Johnson Street Bridge, or "The Blue Bridge" as it's called has been Victoria icon since it was built in 1924. After more than 80 years and several repairs, the bridge is showing its age again and there is talk of replacing it. I've admired the bridge since I was young, so I'd prefer it was repaired rather than replaced by something bland. What I like about the bridge is that it doesn't try to be beautiful, it simply aims to be functional, but the sheer size and strength of the steel girders make it beautiful. I'm worried that designs that could replace it would aim to be beautiful and - as is typical of that design strategy - fail to be either beautiful or functional.This photo turned out great and I'm going to get a print to hang on the wall.