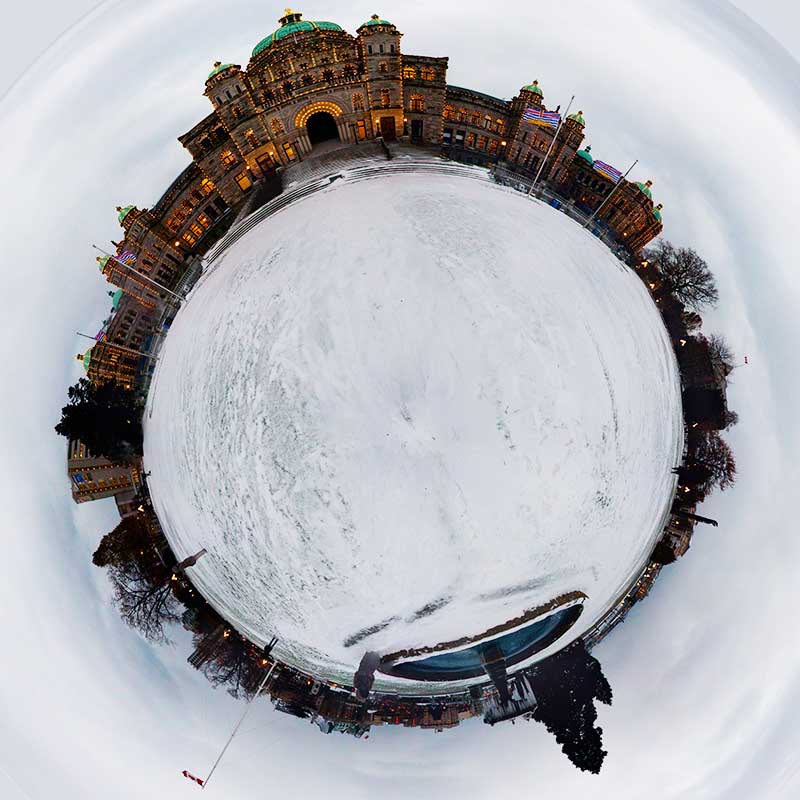 snowy parliament panorama
Note
Dec 8th: I'm in India without a computer until January, so there will be no new photos until then.
snowy parliament panorama
If you're in Victoria, you know there was a big snow storm today. The wind was howling and cold and the snow didn't stop falling until late in the afternoon. I decided to bundle up with layers of clothes and head out to take this photo.
I'll be speaking at Pecha Kucha Night #4, Thursday November 25th to show a series of photos like this. There are about 11 other speakers, each showing 20 slides for 20 seconds per slide. I've been in the audience for the last couple shows and really enjoyed it, so I recommend coming out.